MYSTERY CRUISE - SAM'S BEACH BAR
Mystery Cruise - Sam's Beach Bar
3-14-2015
Another beautiful day for a cruise with the tops down and this time Nancy scheduled a sunset cruise. We left at 4pm from McDonalds near the intersection of highways 54 and 41. We had 6 cars including Dave and Tami L's. They were gracious enough to go early and put our group on the waiting list. We cruised about 26 miles to Sam's Beach Bar in Hudson, Fl. When we arrived, we had to hover at the pay parking for a few minutes till 5pm - after that, parking was FREE. The place was packed, as usual with people eager to eat and watch the beautiful sunset. If Dave and Tami had not gone early to put us on the list we would no doubt have waited for over an hour to be seated.
Jerry and Vilawan left after we ate and socialized for a while because they had a long trip home and didn't want to wait until after sunset to start that trip. The rest of us moved over to the beach to kick back and enjoy the sunset.
Elliana decided she wanted to go in the water and have fun getting wet. Mellow and full of good food, we just sat around on the beach and watched the sun slowly set....You could almost hear it sizzle as it sank into the ocean on the horizon - sssssssszzzzzzzzzzzssttt.
As we were leaving, the arriving evening crowd couldn't wait for us to pull out so they could park. A very enjoyable evening for all. Until next time....keep checking back on the web site....Thanks, Nancy
Randy with the cars at McDonalds
Nancy running around getting us all organized
John & Frances in their spankin' new 2015
Could it be? Corvette made more than one red Vette?
We got there just about 5pm - no parking fee
Vilawan thinks she knows how to get there from here.
Randy, Dave, Tami & Vilawan claiming a table for us
Anyone thirsty?? . . . Hungry??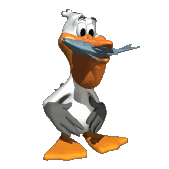 Dave & Tami show us how to "kick back"
. . . and that glorious sunset