On Saturday January 21, 2023 we held our first Corvette cruise of the year. We had a nice turn out. First to arrive at the meeting location was our fearless club leader John H and his wife Irene. Warren R showed up next followed by Dave G, Wally and Julie Z, John and Francis W, Harold W, John and Edie R, Debbie and Jim R, and Arnaldo and Laura C. We met around 8:50am at the Office Depot at S. Falkenberg Drive and Adamo Drive.
​
Our VP, Debbie was suppose to lead the trip but due to some minor technical problems with her beautiful 2020 C8, it was still in the shop, so John and Irene led the way.
We traveled about 95 miles and it took us 2 1/2 hours including a 30 minute layover to take pictures with the group at the Skyway Bridge rest area. The weather forecast predicted rain, but, thankfully, we just had some overcast skies and no rain. All-in-all, it was great weather for cruising the Vettes.
Here's a map of our cruise (blue line).
From our starting point we traveled south on US 41 to the south end of I-275 where we turned to make our way over the Sunshine Skyway bridge. We stopped at the Skyway Bridge rest area for about 30 minutes to take pictures of our Vettes with the main span of the bridge in the background, and, of course to use the "necessary" rooms. Then we proceeded to cross the Skyway Bridge, the Gandy Bridge, the Howard-Franklin Bridge, the Bayside Bridge, and finally the Courtney Campbell Causeway. A string of Corvettes crossing a bridge is a beautiful sight. Turns a lot of heads. At the end of the Causeway, we had lunch at the Bahama Breeze restaurant on the water. A great cruise.
Forming up at the start point
Beautifying the parking lot
Debbie giving the drivers' briefing
Sooo much to talk about before we leave
At the Skyway Bridge rest stop
(L-R) Frances, Edie, Irene, Laura, Arnaldo, Dave, & Jim
Julie, John & Frances W, and Wally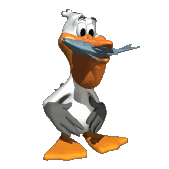 Skyway Bridge - View from our rest stop
Let's move out. Where's Wally & Julie's Vette ??
Crossing the Skyway Bridge Heading for the Gandy
Our lunch stop - The Bahama Breeze
Warren headin' for the food
Dining indoors or outdoors . . . the food is GREAT